This NEW course is a step-by-step guide on how to play the ten most popular Middle Eastern rhythms
  Baladi rhythm (lesson + play-along track)
  Ayoub rhythm (lesson + play-along track) click here to preview
  Malafouf rhythm (lesson + play-along track)
  Masmoudi rhythm (lesson + play-along track)
  Bambi rhythm (lesson + play-along track)
  Saidi rhythm (lesson + play-along track)
  Chiftitelli rhythm (lesson + play-along track)
  Maqusoum rhythm (lesson + play-along track)
  Somai rhythm (lesson + play-along track)
  Karsilama rhythm (lesson + play-along track)
You get new techniques and exercises
  Learn the Turkish Split-Hand technique
  Exercises to develop your Split-Hand playing
  How to play the basic POP sound
  How to play ascending and descending POP sounds
Tips & advice to help you on your learning path
  How to stay motivated with your playing
  How to choose a drum
  How to tune your instrument
  Playing for a Belly Dancer
  Advice for increasing your speed 
  How to relax while playing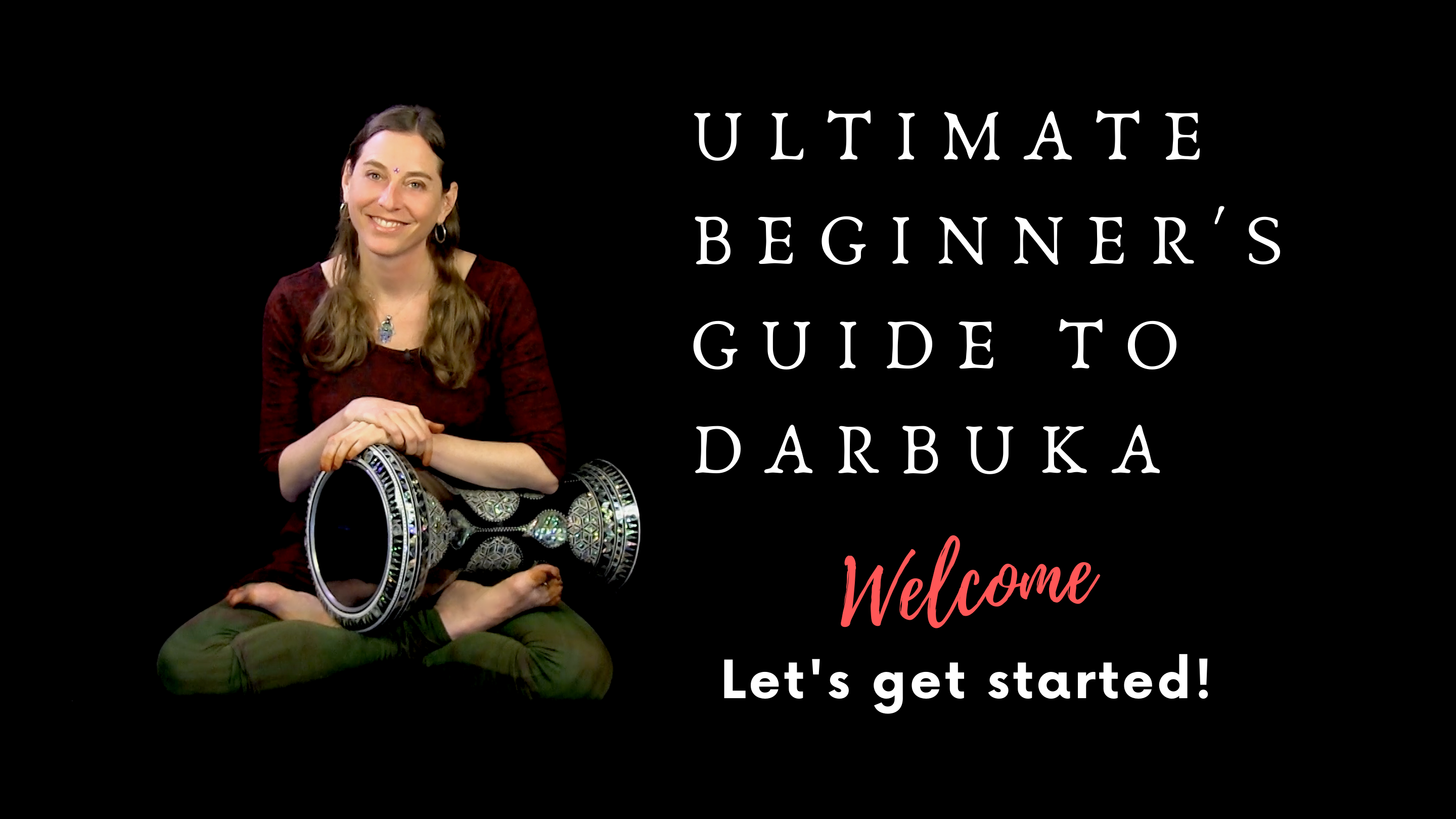 Hi, I'm Raquy - your rhythm coach!
In this course you will discover the Darbuka or Doumbek, a goblet-shaped drum from the Middle East. 
If you are interested in learning this kind of drumming, you don't actually need to own a darabuka. The rhythms in these lessons can be played on a djembe or a frame drum.
You can even practice the patterns without owning any kind of drum at all!
FREQUENTLY ASKED QUESTIONS for the course:
Q. What kind of drum is needed for the course?
A. Raquy demonstrates the rhythms on a Darbuka (or Doumbek) drum. You can play all of the 50+ rhythm lessons on a djembe, a frame drum, a Hang drum or even transpose the rhythms onto drum kit or electronic drum pads! You choose the best fit for your playing.
Q. Do I need any musical playing experience to join?
A. You can join as a complete beginner! Raquy has extensive experience teaching beginner drummers over the past 20 years, so you are in good hands. She starts from the very beginning... how to hold your drum.
Q. How do the course registration and pricing work? 
A. You get access to the course as soon as you sign up. There are three options for registration:
Sign up for monthly access (you can stop at anytime and will continue to get access to the end of your billing period)
Sign up for one year access option for additional savings
Sign up for lifetime access
Q. What is the billing currency for the courses ? 
A. The billing currency is $US in order to keep transaction fees lower (and thereby course prices lower) because the majority of our instructors are based in the United States.
Q. What are the patterns painted on Raquy's hands and feet?
A. Raquy regularly applies henna (a kind of plant based dye or temporary tattoo) to decorate her hands and feet. The patterns you see are some of the most popular types of henna design.
Q. How long will registration be open for this course?
A. Registration will be open until midnight PDT on Thursday, July 9th. After that date registration for this course will close to make room for other new courses. If you have signed up for a subscription or lifetime access you will continue to have access for as long as you are enrolled.
Course Curriculum (Scroll down to view all lessons)